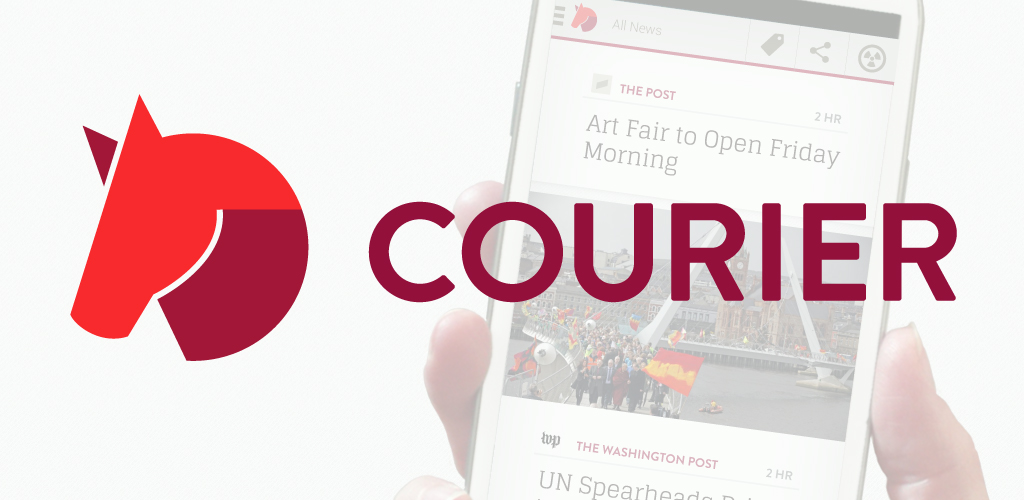 ★★★ BETA: THIS IS A BETA RELEASE…. PLEASE REPORT BUGS HERE or GIVE US SOME FEEDBACK★★★
**Courier is a mobile news reader with enhanced security features, offline reading and device-to-device sharing capability.  We've designed it to be fast and light on slow networks and secured from device and network monitoring.
**
FEATURES:
★ SECURE: Courier works with Orbot, Tor for Android to defend against network surveillance and protect your privacy
★ ENCRYPTED: Courier encrypts your stored news - and personal information - to protect your privacy
★ PANIC: Courier's configurable "panic" action will remove your news, your personal data and optionally the app itself with one swipe
★ SAFE: Courier securely caches your password with a configurable timeout. You can configure for repeated password entry failures to trigger data (and app!) deletion.  And you can set a special "kill password".
★ AUTOMATIC: Courier quietly synchronizes your feeds in the background (manual mode available, too!)
★ CONTENT SHARE: secure, off-network, sharing of news articles with other users of Courier via Bluetooth (unsecure share available, too!)
★ PEER-TO-PEER APP SHARING: Get your friends set up with Courier by sharing the app over a common WiFi network or hotspot.
★ LIGHTWEIGHT: configure Courier to minimize network data use on low-speed networks or sync only on wi-fi
★ FAVORITES: mark articles as easily-retrieved favorites
★ PRE-CONFIGURED: Courier ships with desirable international news feeds, and it's easy to add your own
★ LANGUAGES: English, Chinese (中國的), Tibetan (བོད་ཡིག), Ukrainian (Український), Russian (русский)
★ AD-FREE: Courier is an ad-free, open-source application