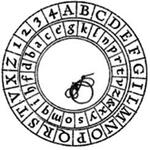 IOCipher provides a virtual encrypted disk for Android apps without requiring the device to be rooted. It uses a clone of the standard java.io API for working with files, so developers already know how to use it. Only password handling, and opening the virtual disk are what stand between the developer and working encrypted file storage. It is based on and SQLCipher.
IOCipher is a cousin to SQLCipher-for-Android since it is also based on SQLCipher and uses the same approach of repurposing an API that developers already know well. It is built on top of libsqlfs, a filesystem implemented in SQL that exposes a FUSE API.
Features
Secure transparent app-level virtual encrypted disk
No root required
Only three new methods to learn: new VirtualFileSystem(dbFile), VirtualFileSystem.mount(password), and VirtualFileSystem.unmount()
Supports Android versions 2.1 and above
Licensed under the LGPL v3+
Adding IOCipher to your App
Here are the things you need to do in your code to make it use IOCipher encrypted storage for all of your app's file storage:
manage the password
connect to your encrypted disk's file using new VirtualFileSystem(dbFile)
mount it with a password using VirtualFileSystem.mount(password)
replace the relevant java.io import statements with info.guardianproject.iocipher, e.g.:

import info.guardianproject.iocipher.File;
import info.guardianproject.iocipher.FileOutputStream;
import info.guardianproject.iocipher.FileReader;
import info.guardianproject.iocipher.IOCipherFileChannel;
import info.guardianproject.iocipher.VirtualFileSystem;
import java.io.FileNotFoundException;
import java.io.IOException;
import java.io.InputStream;
import java.nio.channels.Channels;
import java.nio.channels.ReadableByteChannel;

For more detailed examples, see IOCipherExample, IOCipherThreadTest, and IOCipherTests
Downloads
Here you can get the complete IOCipher jar and armeabi library files, ready to drop right into your project (for Intel or MIPS, you need to build from source):
IOCipher-0.1.tar.bz2

MD5: 51ef53ad6151d9a39c524bf3902f5262
SHA1: 557705f82f7e433d81e253f75e07a2de5b2ae7b6
If you are interested in experimenting with the underlying FUSE library, you can download the libsqlfs source tarball:
libsqlfs-1.2.tar.bz2

MD5: 235181d05daf4d3090e5d15999fb20fc
SHA1: 28c72ea8b1afc2d8f8355a2d27437e8de0bb9a5b
Source Code Repositories
optional:
Usage notes
currently only one VFS open per-app is supported
single thread/sequential access is the preferred way of using IOCipher
multi-threaded access possible, but potentially unstable under very high load
VFS now has beginTransaction and completeTransaction to optimize performance
parts of java.io not currently supported: vectored I/O, memory-mapped files
Reporting Bugs
Please report any bugs or issues that you have with this library! We want to hear from you. Help us improve this software by filing bug reports about any problem that you encounter. Feature requests and patches are also welcome!
Known Issues
files cannot currently be larger than the available RAM on the device (#553)
under very heavy, concurrent writes, the SQLite WAL log can grow very large and without upper limit (#555)
key hashing should be strengthened (#492)
no users, groups, or permissions implemented
crashes possible under extremely heavy, concurrent load (#522)